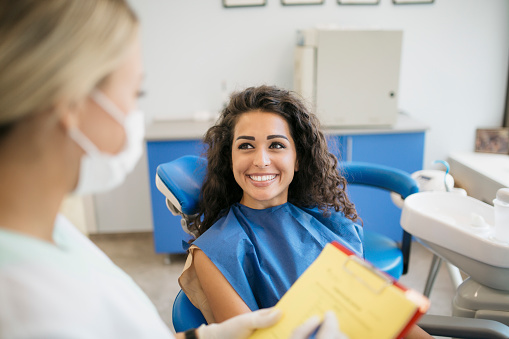 The sheer idea of visiting a dentist is an intimidating thought for many people. Dental anxiety is very common among UK population and deter people from availing routine and regular dental examinations and treatments. This plays a pivotal role in premature loss of tooth and cause significant loss of productivity due to pain.
"Dental spa in Leeds" concept inspired us after noticing the levels of dental anxiety among our patient population. Our services in Zayra dental Leeds include a range of general dental, specialist and cosmetic services and facial aesthetics.
Our dentists are well experienced in treating dental anxiety. We offer treatments in painless fashion, coupling the expertise and technology to suit your needs. Read our 5-star reviews on google and relax on the trust we have established over the years. Zayra dental in Leeds is not just a business for us. It is a passion that keeps us on our toes to excel in the provision of a world class service to the people in Leeds.
We at Zayra, private dentist leeds, aim to provide a spa environment, replacing a traditional, clinical impersonal, cramped space driving up your anxiety hormones. Here at our dental spa in Leeds, we will welcome you into a modern, tranquil space, treat you with a coffee, while you relax on our sofa. Spa dentistry offers a gentler, more pleasurable and drug-free alternative to sedation dentistry, which relies on the use of tranquilizers, anti-anxiety medication, laughing gas etc.
Dealing with dental anxiety
Dental anxiety is common, but there are ways to help you manage it. Dental anxiety is the fear or stress associated with vising a dentist. This can often lead to delaying the visit to dentist. A caries that could have been easily fixed can now lead to loss of teeth. Sometimes the anxiety can be very severe enough to cause irrational fear which is called as dental phobia. However, this is rare.
Providing patients with a relaxing atmosphere, conversing with a dentist you can trust, psychological techniques like deep breathing, meditation, etc can help with relieving dental anxiety.
Our dental team in Zayra cosmetic dental Leeds has considerable experience handling anxious patients. Listen to what one of our patients, Margo Oleksy said about us.
"Dental appointments are great way to remind myself what a coward I am.
‍
and these tend to bring out great fear and anxiety not only for me. But the professionalism and friendliness of this whole team was outstanding. The staff was great. Very welcoming and friendly. The dentist was very nice and informative. She provided excellent service and I will be coming here for all my future dental needs."
Reviews like these are an endorsement of this skill that we use to treat our anxious patients. We had anxious patients completing extractions and implants and walking out with the unbelievable expression of "It was nothing like I imagined it to be."
Around 20% of the people continue to feel so. A lot of this phobia has roots in traditional practices in dentistry. However, modern day dentists are well trained and have technology at their disposal to make things easy. They won't do anything you don't need doing or are not comfortable with. The earlier the visit the lesser the treatments you will need.
In modern day dentistry, all procedures are done under local anaesthesia and some even under sedation. These procedures are not very painful and there are numerous techniques that dentist can adopt to ease your anxiety and pain.
Although the word spa features in the brand name most dental spas do not offer spa treatments, rarely some do. This term most commonly refers to the welcoming and relaxing environments that the practices strive to create for their patients. Despite providing such an environment with best quality dental treatments, Zayra dental Leeds strives to remain affordable to make easy dental care accessible for all.