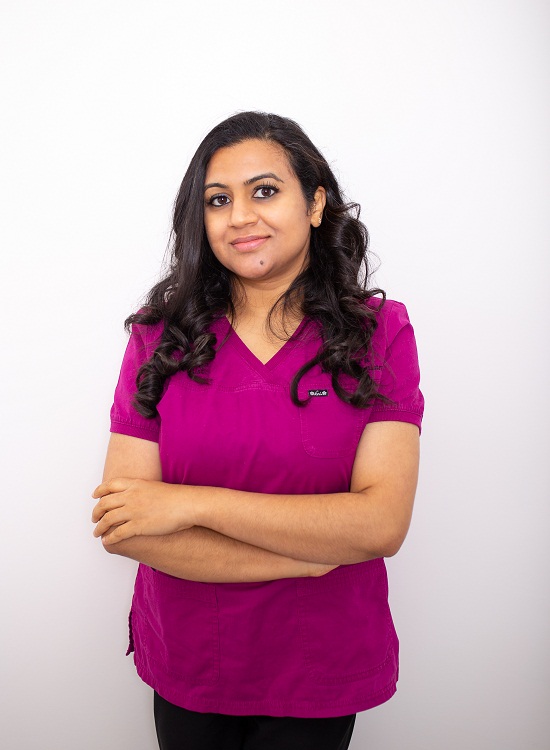 Dr Reshma has more than a decade of experience in general dentistry. She completed her post graduate training in oral and maxillofacial surgery in Mysore, India. Adding to her expertise in difficult extractions and surgical skills, Dr. Reshma takes particular interest in restorative and Cosmetic Dentistry and has done one-year restorative dentistry program by the well renowned Dr Nigel Hargreaves.
Dr Reshma prides herself in keeping up to date with the latest science, research and trends within Dentistry and is also a member of the British Dental Association. She regularly takes part in continuing education seminars, lectures and conferences across the UK to ultimately ensure her patients are receiving the best modern dental treatment available.
Within aesthetic dentistry, Dr. Reshma focuses on cosmetic treatments that gives the best value to patients and has made a difference to several people who could never afford the expensive treatments.
Dr.Reshma believes in a calm, friendly and reassuring approach to treatment, which has been well-received with our patients to put any of their anxieties at ease.
Outside of Dentistry, she has a keen interest in music, cooking and movies.
She has a passion for experimenting different world cuisines and loves long walks and spending time with her close friends.